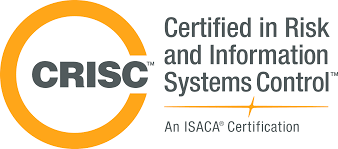 Overview
The technical knowledge and practices that CRISC evaluates and promotes are the building blocks of victory in the field. After qualifying this certification, a professional can be hired as a senior IT auditor, security engineer architect, IT security analyst, or information assurance program manager.
Duration

40 hours

Batches

Customizable as per your need

Suitable for

Working professionals and students of Information security and RISK Domain

Course Details

Download PDF
What you will learn
Identify the IT risk management strategy in support of business objectives and alignment with the Enterprise Risk Management (ERM) strategy.
Analyse and evaluate IT risk to determine the likelihood and impact on business objectives to enable risk-based decision making.
Determine risk response options and evaluate their efficiency and effectiveness to manage risk in alignment with business objectives.
Continuously monitor and report on IT risk and controls to relevant stakeholders to ensure the continued efficiency and effectiveness of the IT risk management strategy and its alignment with business objectives.