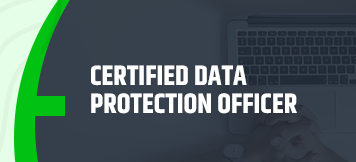 Overview
The training course in Certified Data Protection Officer allows you to develop the required skills, knowledge and competence to efficiently execute and manage a compliant framework with an aim to safeguard the personal data. After mastering all the crucial concepts and theories of General Data Protection Regulation, you can sit for the examination and apply for the credential of a 'PECB Certified Data Protection Officer'. By acquiring the certificate of a Certified Data Protection Officer, you will depict that you completely comprehend the gap between the present organizational process and the General Data Protection Regulation (GDPR) including procedures, privacy policies, consent forms, data protection impact assessments and working instructions. This will assist in associating organizations in the process of adoption of the new regulation.
Duration

40 hours

Batches

Customizable as per your need

Suitable for

Professionals and students

Course Details

Download PDF
What you will learn
Understand the history of personal data protection in Europe.
Gain a comprehensive understanding of the concepts and approaches required for the effective alignment with the General Data Protection Regulation.
Understand the new requirements that the General Data Protection Regulation brings for EU organizations and non-EU - - organizations and when it is necessary to implement them.
Acquire the necessary expertise to support an organization in assessing the implementation of these new requirements.
Learn how to manage a team implementing the GDPR.
Gain the knowledge and skills required to advise organizations how to manage personal data.
Acquire the expertise for analysis and decision making in the context of personal data protection.